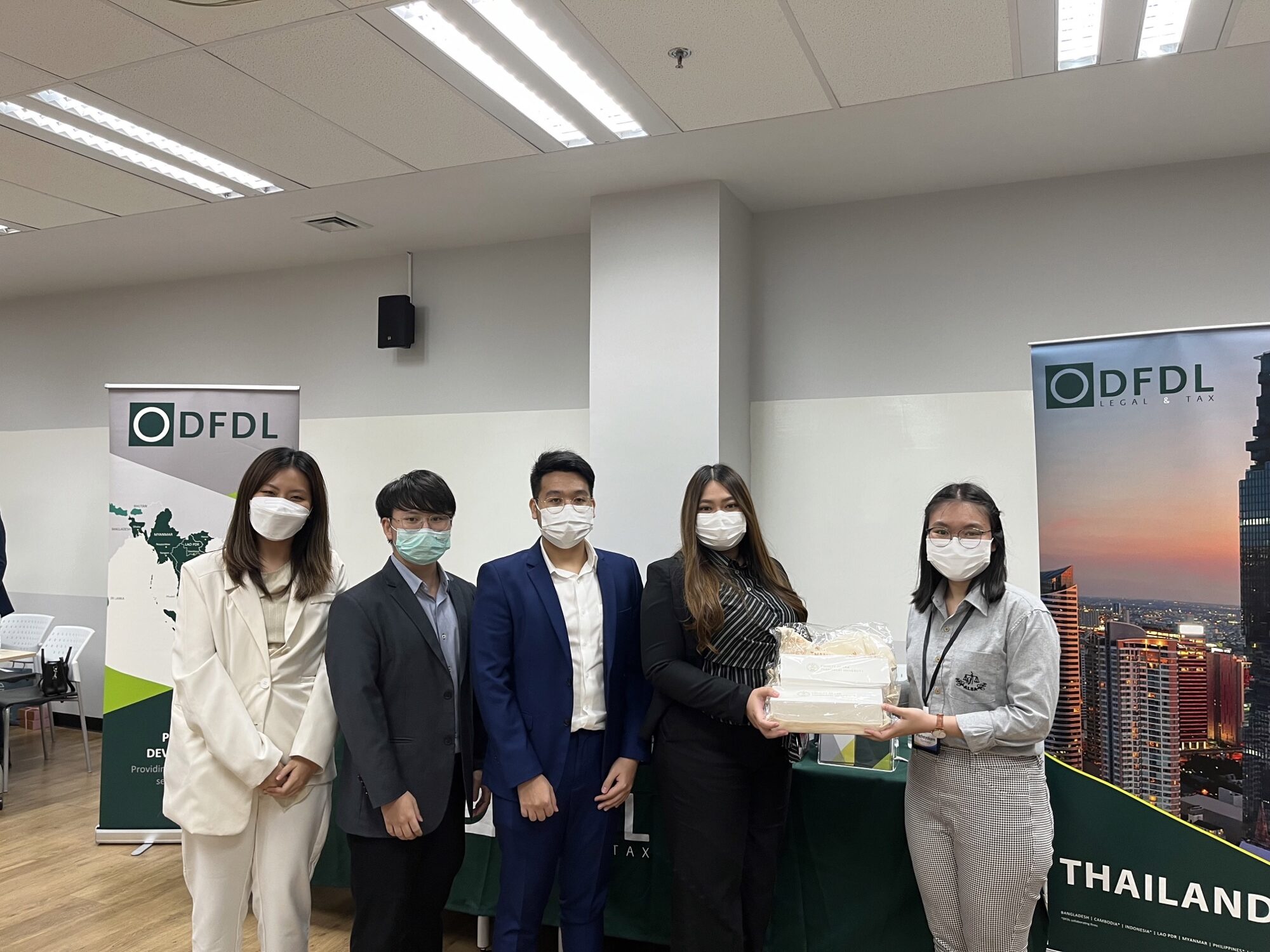 The DFDL Thailand team has participated in three internship roadshows this month, seeking to recruit university students as potential candidates for DFDL's 2023 summer internship program.
The first event, the "LL.B. Law Firm Career and Internship Fair 2022", was held on 8 September 2022 at Thammasat University. The DFDL advisers who participated were Panida Agkavikai (Senior Legal Adviser), Piyawat Siripongsumpun (Junior Legal Adviser), Thanatorn Anekvittayakij (Junior Legal Adviser) and Kwanchai Sornbunjong (Junior Legal Adviser).
The DFDL team welcomed students to our booth at the internship fair, and Panida shared her insights on working with DFDL and the opportunities and experience students would gain from interning with the firm.
On 14 September 2022, Walanchathas Sanguanwong (Partner) led a panel discussion on being an intern at DFDL during the event, "Hear the Future, the Future is Here: Summer Legal Internship 2023," which was held at Chulalongkorn University. Walanchathas, along with Piyawat, Trin Ratanachand (Legal Adviser) and Ramon Jeerachitwanich (Junior Legal Adviser) welcomed students to the DFDL booth to learn more about the firm and the internship application process.
Finally, Benjawan Butkrut (Junior Legal Adviser) was a featured speaker at "Law Firm Open House 2022" held on 15 September 2022 at Thammasat University. She was joined by Piyawat, Ramon and Kwanchai in explaining the benefits of the DFDL internship program and answering students' questions about DFDL, the internship program and the final selection process.
DFDL Thailand was pleased to take part in the three successful events, and enjoyed the interest expressed by students. We look forward to a fantastic and productive 2023 summer internship program.