DFDL is a pioneering legal and tax firm in Southeast and South Asia, founded in 1994 by international lawyers passionately connected to the region. Today, we cover 10 jurisdictions across 12 offices to form one regionally-integrated firm, with over 300 employees of 26 nationalities.
DFDL is committed to being your partner in growth, leveraging our entrepreneurship legacy, entrenched knowledge of local jurisdictions and our team of regional experts.
EXCELLENCE
We utilize best practices and industry experts to ensure consistent quality, standards and approaches across all our jurisdictions.
CREATIVITY
From pioneers to leaders of Asia's emerging markets, we leverage our technical expertise and on-the-ground experience to provide practical and creative legal solutions.
TRUST
We build long-lasting partnerships with reliable and ethical assistance. Our commitment to integrity means that we always act transparently in all our dealings with our partners.
Our Legacy: On the Ground since 1994
DFDL was established in 1994 by four international partners who saw the immense potential of Southeast Asia and joined the first major multi-lateral projects in these emerging markets. Since then, DFDL has grown from Laos, Myanmar and Cambodia to Thailand, Vietnam, Bangladesh, Indonesia, Philippines, and Malaysia, while maintaining its vision of being "One Region. One Firm".
From the start, DFDL has been committed to supporting local economies and international investors, by setting high standards of quality and offering legal and tax services on the ground, based on our local knowledge.
We are proud to have advised multinational companies, major conglomerates, international financing institutions and governments on projects and transactions that have contributed transforming Southeast and South Asia into an economic powerhouse. Our ambition as a firm is to keep supporting your growth, as your reliable business partner.
Our Purpose
DFDL provides fully integrated legal and tax services across Southeast and South Asia, with the highest quality standards, efficiency and professional ethics. We draw from our local knowledge and industry-specific expertise to serve your best interests with pertinent and personalized advice.
Why 'Integration' is Essential
We are much more than a string of local offices. Since its foundation, DFDL has been conceived as an integrated law firm, driven by the same momentum and standards across Southeast and South Asia. Our regional team of practice and sector experts ensures consistent knowledge and execution, and the ability to provide true multi-jurisdictional assistance in a coordinated and efficient fashion. Integration is our major asset for your cross-border strategy.
Origin of the DFDL Logo
The shapes were inspired by the symbolism of harmony between the heaven (roundel) and the earth (square). "Squaring the circle" also reflects our ambition to constantly find innovative solutions to the most challenging problems.
Commitments
At DFDL, we strive to align our business with local and global sustainability challenges. Therefore, our ESG commitments to our clients, our people and the community are a core part of the Firm's strategy.
To our Clients
Since 2008, our "Clean Energy Division" has been at the forefront of renewable energy projects in our region, both from a private and a public perspective. We have built a strong reputation in this sector and we are committed to fighting climate change as global citizens. We are also reducing our own environmental impact by adopting paperless and energy-efficient policies and initiatives. Moreover, we help our clients address the social and governance aspects of ESG and Business and Human Rights, especially in countries with lower regulatory standards. We assist our clients not only to avoid risks, but also to create long-term value.
To our Teams
'One Region, One Firm' shows our commitment to our clients. We work across borders and cultures with diverse teams of more than 26 nationalities. We value and celebrate cross-cultural exchanges. This cultural diversity is part of our identity.

We also recognize the value and challenges of women and other minorities. We offer equal career opportunities for all. We have a woman-led leadership team (10 out of 27 partners are female partners) and a majority of female legal advisors (51%). We offer flexible work options and work-life balance. Our leaders join local networks that support young female professionals.

Most importantly, we follow the vision of our founders: to support the development of countries that were "developing" (then "frontier", then "emerging") through improving their legal systems and creating a community of legal professionals. With high economic growth, such development has advanced considerably. However, access to legal education is still unequal. For those DFDL team members who have talent but lack resources, we support them to reach their career potential. Our commitment to our teams is more than retention; it is long-term value creation.

To the Community
At DFDL, we support the local communities, besides our clients and teams. This is our responsibility as business lawyers who impact economic development and its environment and society. We are accountable stakeholders.

We provide pro bono legal services in a structured, coherent and consistent way. Our pro bono program follows international best practices and clear principles, standards and processes. We use a professional and trustworthy platform of pro bono opportunities that match our experience, expertise and priorities. Pro bono work is voluntary but recognized and encouraged at DFDL.

The Firm's ESG committee monitors our progress and makes recommendations to the management team and the Board. It also reports the outcomes of our activities.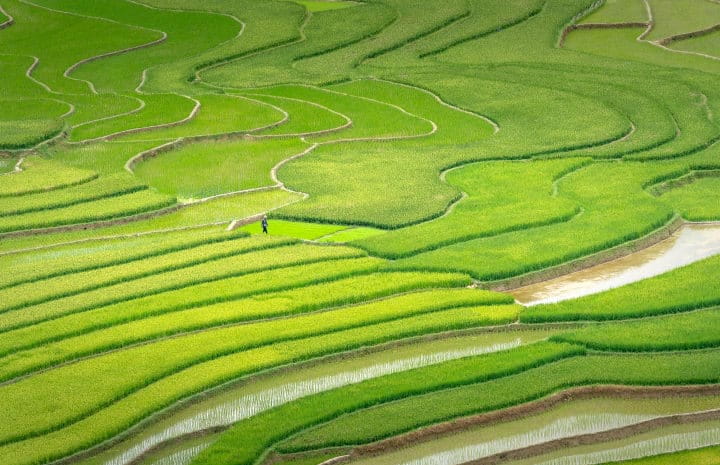 How Can We Help You?
If you require legal or tax assistance or would like more information on any of our services, please click on Contact Us and complete the form.
Check our Solutions pages for enquiries about specialised legal and tax services.
You can find more information about people on our Teams page.
For job seekers, please visit our Careers page.
Contact Us