DFDL Hosts Seminar on Expanding businesses in Laos and ASEAN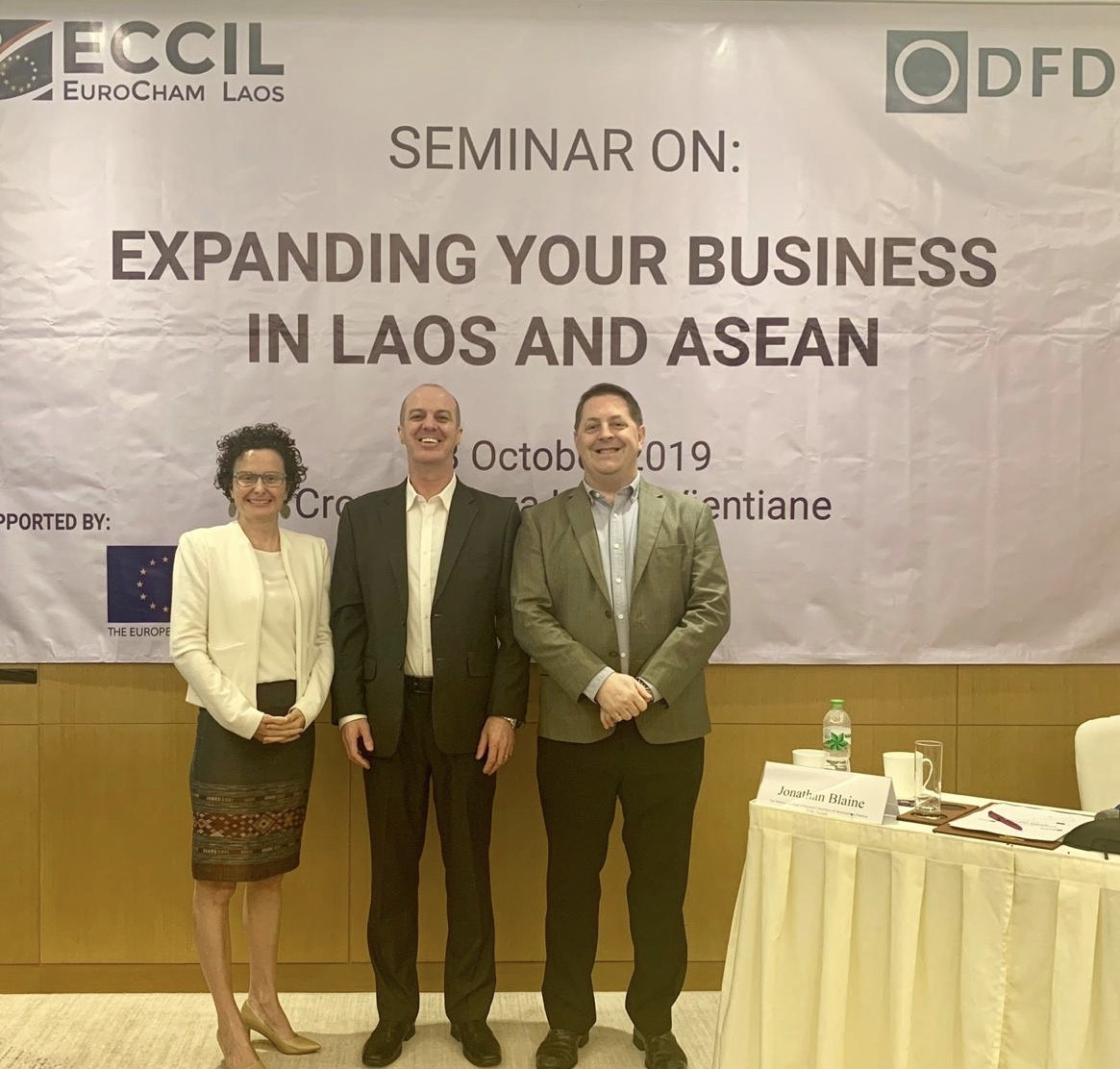 On 8 October 2019, DFDL, in association with The European Chamber of Commerce and Industry in Lao PDR, organized a breakfast talk "Expanding your business in Laos and ASEAN" at the Crowne Plaza in Vientiane.
Jack Sheehan (DFDL Partner, Head of Regional  Tax Practice), Kristy Newby (DFDL Lao PDR Managing Director) and Jonathan Blaine (DFDL Thailand Tax Director & Head of Regional Compliance & Investigations) shared their expertise and discussed a variety of legal and tax incentives, associated with doing business in ASEAN countries. In particular, how doing business in Laos compares with Vietnam, Cambodia, Thailand and Myanmar.
Our experts shared their knowledge on, minimum capital requirements for foreign investors, foreign ownership, real estate investments, labor requirements for foreign hires, tax planning, and the pros and cons of investing in Lao PDR and the ASEAN region.
The event concluded with a dynamic and an interactive Q&A session. Based on the participants' feedback following this event, DFDL was pleased to receive positive comments from the attendees, confirming that the event was very informative and they learnt a great deal about Investment in Lao PDR and ASEAN region.
---
The European Chamber of Commerce and industry in Lao PDR ("ECCIL") in association with DFDL cordially invite you to this upcoming seminar "Expanding your business in Laos and ASEAN" on 8 October 2019 at the Crowne Plaza Vientiane.
 
At this event, our expert speakers Jack Sheehan and Jonathan Blaine will examine and discuss the variety and scope of available tax incentives offered by ASEAN countries, including Vietnam, Cambodia, Thailand and Myanmar and how these compare to those on offer in the Lao PDR.
Some of the topics covered will include:
Minimum capital requirements for foreign investors in the Lao PDR, Cambodia, Myanmar, Vietnam and Thailand.
Is 100% foreign ownership allowed in other ASEAN countries? If not, what are the limitations or alternatives?
Can a foreign investor buy, own or lease real estate in other ASEAN countries?
Are there any restrictions or requirements on hiring foreign or local employees?
Incentives offered to attract companies with manufacturing operations, service providers and other types of enterprises and which countries offer the most favorable types.
How do employee costs, overheads and other expenses compare between the Lao PDR and other countries?
Does it make practical sense to use an existing Lao company to invest in other countries?
What are the common structures that can be adopted to expand across the region?
Tax efficient planning to expand in ASEAN while avoiding any common pitfalls. 
We look forward to seeing you at this event.
Date: Tuesday 8 October 2019
Venue: Crowne Plaza Hotel
Time: 8:30am -11:00am
Fees:
ECCIL members: USD 35
Non-members: USD 55
The breakfast talk will be conducted in English only.
To register or receive more information please contact us at: xayoudone.aphayyavong@eccil.org
soupanith.lounalath@eccil.org or call 021 264 330.
Please register for this event by 25 September 2019 at the latest.
Keynote speakers

Jack Sheehan 
Partner and Head of Regional Tax Practice, DFDL 
ECCIL Vice President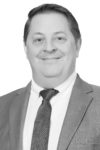 Jonathan Blaine
Tax Director and Head of Regional Compliance & Investigations Practice, DFDL Thailand