We welcome you to join us on Thursday, 15 September 2022, for our "Operational Transfer Pricing Best Practice" live event at 10 am (UTC+8).
The guest speaker for the event will be Adnan Begic (Transfer Pricing and International Tax Specialist), and the event will be moderated by Christine Schwarzl (Regional Transfer Pricing Director, DFDL).
Managing transfer pricing risk in an environment of ongoing global tax reforms and increased transparency of MNE activities through global reporting mechanisms requires more than complying with documentation requirements. It requires a continual review of transfer pricing outcomes and adjustments necessary to achieve the TP Policy.
How can taxpayers manage their transfer pricing operationally to minimize the Transfer Pricing risks in this setting?
In this live webinar, through a review of case studies, we will provide an overview of the key themes in operational transfer pricing to assist in managing transfer pricing risk during this live event, through a review of case studies.
Agenda:
1. Operational Transfer Pricing Overview
What is operational Transfer Pricing and why do we do it?
What commonly causes Operational Transfer Pricing issues for companies?
– tax audits, external stakeholders and statutory audits,
– resource constraints in tax departments, and
– higher level of assurance required by the Board, and key person risk (one person knows all information).
Practical solutions to Operational Transfer Pricing Risk (with examples)
How do Competent Authorities view Operational Transfer Pricing?
2. Q&A Session: Moderated by Christine Schwarzl 
About the Speakers
Transfer Pricing and International Tax Specialist
Adnan is a Transfer Pricing (TP) Specialist with 15+ years of experience in transfer pricing and international tax and has previously worked in Big 4 firms in New Zealand and Singapore. In addition, Adnan has extensive in-house experience with large European MNCs, where he led the APAC regional TP practice.
Adnan is an independent TP advisor and is currently advising large European, US, and Asian MNCs on all aspects of TP including TP compliance, TP planning, implementation of TP policies, managing audits & dispute resolutions, APAs, and operational TP across the Asia Pacific.
Regional Transfer Pricing Director
Christine is a Transfer Pricing Director for DFDL, based in our Singapore office. Her areas of practice cover transfer pricing ("TP") and international tax, specialising in providing Transfer Pricing and international tax advisory in planning (including intellectual property matters), TP policy development, TP technical issue resolution, TP documentation and disputes in Asia.
Christine brings her extensive experience, of over thirty years in business, experience in both 'big four' firms and since, working with companies across a wide range of industries including professional services, software-as-a-service, consumer goods, electronics, chemicals and industrial manufacturing throughout Asia.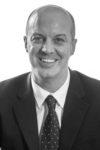 Partner & Head of the Regional Tax Practice
Jack is a Partner and the Head of the Regional Tax Practice. He specializes in providing advice on the tax structuring of investments, corporate and international tax planning, mergers and acquisitions, transfer pricing and supply chain structuring, and tax controversy matters in Asia.
Jack is listed as a leading tax adviser for corporate tax and tax controversy by the World Tax Guide and a leading tax adviser by the Legal 500.
Jack is regularly a speaker and writer on tax matters in Asia and has delivered lectures and talks at several leading Universities and international tax bodies, including the International Fiscal Association (IFA) and the International Bureau for Fiscal Documentation (IBFD), Queen Mary's University London, Chulalongkorn University Thailand, and leading business associations across Asia.