When: Saturday 23–Sunday 24 April 2016
Where: Caravelle Hotel, Ho Chi Minh City, Vietnam
---
In cooperation with Trails of Indochina, we invite you to join an expert legal and tax seminar and sightseeing tours on 23–24 April 2016. The seminar provides an opportunity to learn about new factors that will drive investment in Vietnam.
A shift in approach by the Vietnamese government heralds a new openness to foreign investment as it decreases the burdens on foreign investors. With the goal to attract investment from international corporations and individuals, Vietnam has loosened its restrictions on them. The laws on housing and real estate businesses which came into effect last year brings the real estate market to a whole new level of breakthrough. Once ratified, the Trans-Pacific Partnership (TPP), a trade agreement signed on 4 February 2016 between 12 Pacific Rim countries, including Vietnam, will support jobs, drive sustainable growth, foster inclusive development, promote innovation andboost the region as a top investment destination. Vietnam's participation in the ASEAN Economic Community (AEC) will also bring great opportunities, including foreign investment inflows and faster economic growth.
Our keynote speakers will share their perspectives and insights on:
How the laws on housing and real estate businesses will create new markets for foreign investors;
The ambition, scope and impact of the TPP for Vietnam;
Tax trends, challenges and opportunities;
How the Vietnam real estate sector will benefit from the TPP deal; and
Stock market investments in Vietnam.

Jérôme Buzenet
Partner; Managing Director, Vietnam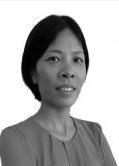 Tran Thi Vu Hanh
Partner, Vietnam; Senior Legal Adviser

Bernard Cobarrubias
Tax Director, Regional Tax Practice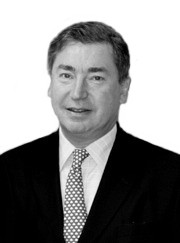 Marc Townsend
Managing Director, CBRE Vietnam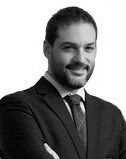 Michel Tosto 
Managing Director, Viet Capital Securities Joint Stock Company
The seminar is targeted at foreign companies and entrepreneurs already operating or considering setting up a business in Vietnam.
Seminar Time: Saturday 9:00am–12:00pm (registration starts at 8:30am)
Seminar Venue: Caravelle Hotel, 19–23 Lam Son Square, District 1, Ho Chi Minh City, Vietnam
Seminar Fee:
Seminar is free for those who signed-up for accommodation and tour packages
VND 1,200,000 for those who did not sign-up for accommodation and tour packages (includes seminar facilities and lunch)
Following the seminar, we invite you to join a guided tour of picturesque Saigon. For information on accommodation and tours, please click here.
Trails of Indochina advises booking accommodation and tours by Saturday, 9 April 2016 to ensure you get the best selection.
Walk-in attendees on 23 April 2016 will be accepted on a space-available basis.  
For more information and registration, please e-mail seminar@trailsofindochina.com.