A DFDL Team comprised of Jerome Buzenet (Partner & Managing Director, Vietnam), Senesakoune Sihanouvong (Country Partner, Lao PDR), Vinay Ahuja (Partner Lao PDR, Thailand and Indonesia), Nick Towle (Regional Senior Adviser, DFDL Myanmar) and Chuan How Tan (Senior Consultant DFDL Cambodia) participated in the Multilateral Development Banks Workshop organized by the Asian Development Bank (ADB), Asian Infrastructure Investment Fund (AIIB) and International Finance Corporation (IFC) at the ADB Headquarters in Manila on 14 and 15 March 2019.
The workshop was attended by all the local counsels of IFC, ADB and AIIB in the East Asia and Pacific Region to discuss current hot topics and trends. The workshop provided an update on the latest developments at ADB, AIIB and IFC, and covered discussions on debt financings, equity financings, regional hot topics and working relationships.
During this two day event, Nick Towle and Chuan How Tan represented DFDL Myanmar and Cambodia as panelists on the Lenders' Rights Enforcement Session along with experts from ADB and IFC. Nick Towle was also a panelist on the Myanmar jurisdiction specific panel discussion.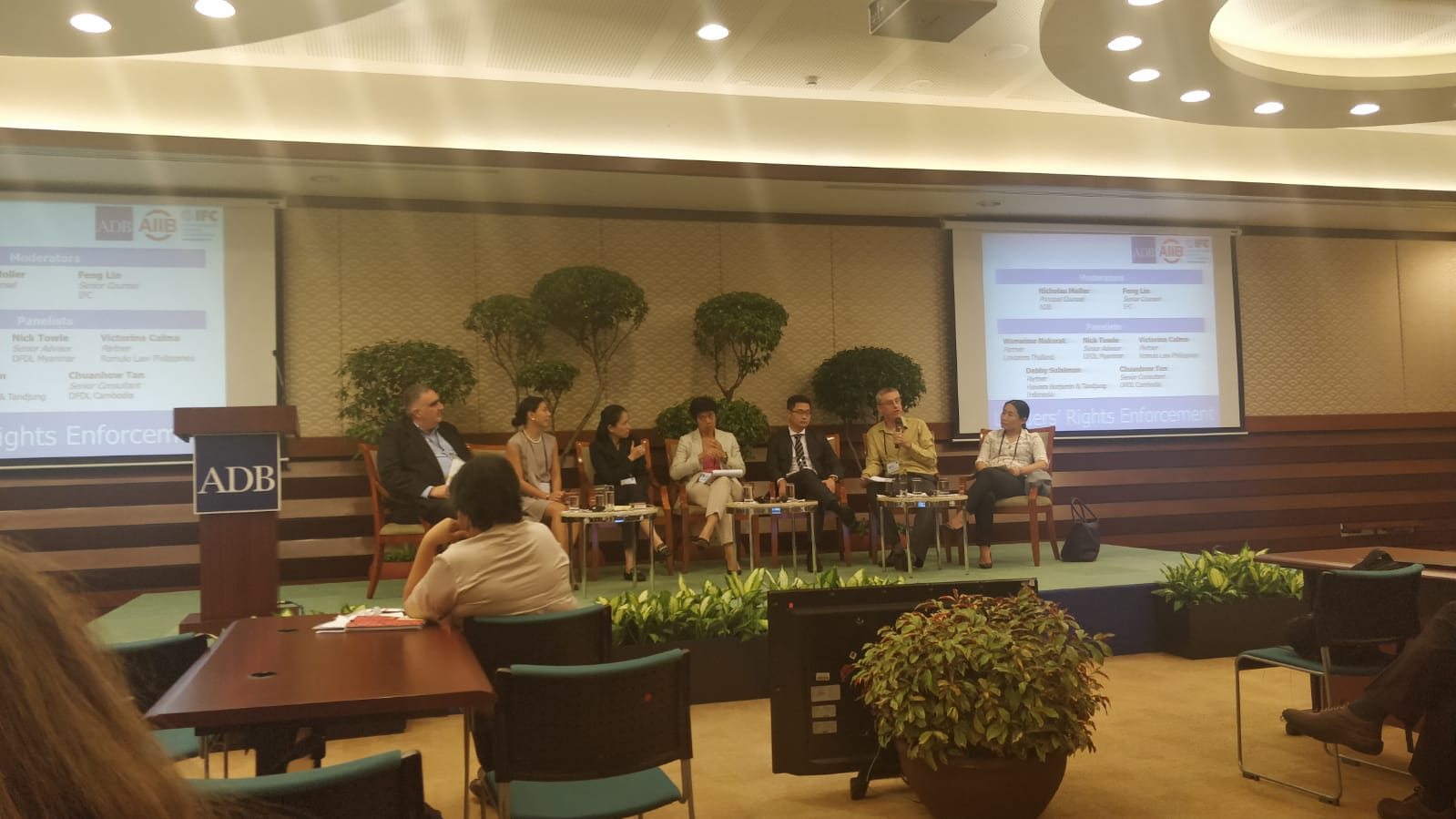 ---
DFDL Contact