Thai and Energy Team has new Partner – Angus Mitchell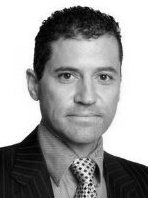 To strengthen our Thai practice and regional Energy practice, we are delighted to inform you that Mr. Angus Mitchell joined DFDL on 1 February 2013 as Partner.
He has taken up the position as Managing Director of our three offices in Thailand, managing our team of almost 30 expatriate and Thai lawyers based in our Bangkok, Samui and Phuket. He will also serve as the Head of the Oil and Gas Division of our regional Energy, Mining and Infrastructure Practice Group.  Drawing on his three years of experience in Myanmar, Angus will be closely involved in our Myanmar practice, with particular focus on Thai based businesses investing in that country.
He started his career in 1994 as an Associate with Russin and Vecchi in Myanmar where he worked for three years to establish the first foreign law firm with a permanent presence in Myanmar.  He then joined the Projects Group at Linklaters in Singapore, where he worked on energy projects throughout Asia.  In 2002 Angus joined Bennett Jones LLP, a leading Canadian energy law firm, in Calgary, becoming a Partner in the energy and Natural resources Group and focussing on oil and gas projects.
In addition to being a general corporate and commercial lawyer, Angus has particular expertise in the areas of oil & gas, and power related legal work, both in regards to project development and related share and asset transactions.
Angus holds a JD and a BA (Economics) from the University of British Columbia and is a member of the Law Society of Alberta.
"I am very pleased that DFDL was able to entice someone of Angus' caliber and experience back to Asia.  His arrival could not have been better timed, as he will play an essential role in meeting the escalating demands of our clients investing in Myanmar, and energy projects through the region. We have significantly strengthened our teams of legal and tax advisers over the past year in Thailand and regionally.  Angus' expertise in oil & gas as well as power projects will be an valuable addition to our strong Real Estate, M&A, and Capital Markets practice in Thailand and a great asset for all of our clients wanting to invest in the country. Most importantly, Angus comes with stellar recommendations from his colleagues and clients.  I am sure that our clients will find it a pleasure to work with Angus."  David Doran, Partner and Chairman.