Opportunities in Frontier Markets of Asia: Myanmar and Mekong Region
"Where and How to Find Investment Opportunities – Real Estate Focus
30 May 2013 – Singapore
It is impossible to ignore the enormous economic, political and social transformation sweeping through Myanmar in recent times. These developments in Myanmar bring immense opportunities for enterprises looking to invest in the newly opened country. The other countries of the Mekong region are also still growing at a steady pace and are an attractive spot for investors seeking new and promising markets.
What does this mean for real estate investment today?
Brought to you by professional experts from well-established companies in Myanmar and in the Mekong region such as CBRE, DFDL, and Archetype, this breakfast seminar addressed the needs of professionals actively involved with or interested in developing their real estate operations in the Mekong region, with a specific focus on Myanmar.
This was an exciting opportunity to learn, discuss and debate the investments opportunities in Myanmar and the Mekong region as well as the upcoming trends on practical business development, legal and tax aspects for real estate professionals.
Speakers included: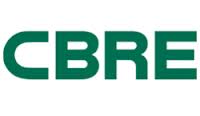 Marc Townsend, Managing Director, CB Richard Ellis Vietnam
Pierre-Jean Malgouyres, General Director, Archetype Group; Managing Director Archetype Thailand and Qatar
William D. Greenlee, Jr., Partner; Deputy Managing Director, Myanmar, Head of China Desk
When: 30 May 2013, 7:45 am to 9:45 am
Where: AmCham Executive Office, #23-03/04/05, 1 Scotts Road, Shaw Centre, Stamford American Auditorium, Singapore
This was a free event. 
For more information or to register, please contact Ms. Maya Ballard-Downs at maya.ballard-downs@dfdl.com.