DFDL is delighted to announce that our regional offices and lawyers have been ranked in several categories by Asialaw Profiles, IFLR 1000 and World Tax for the upcoming year 2020.
Asialaw Profiles publicizes comprehensive news, analysis, and ranking information on the leading regional and domestic law firms across the Asia-Pacific region.
The IFLR1000 is the guide to the world's leading financial and corporate law firms and lawyers.
World Tax is produced in association with the International Tax Review ("ITR"), and provides rankings with profiles of the most effective tax practitioners in the world.
DFDL is exceptionally proud and honored to receive these awards and rankings and we will continue building upon our reputation as the leading integrated tax and legal firm in the region.
Check the rankings now!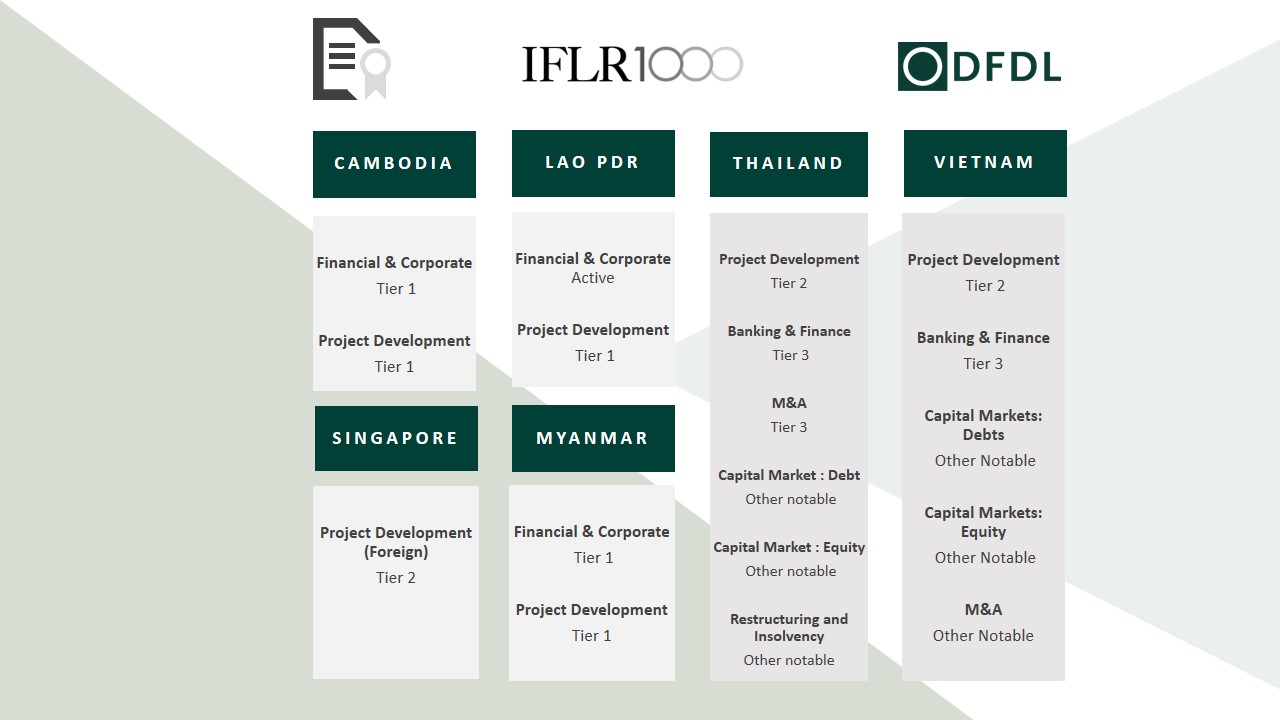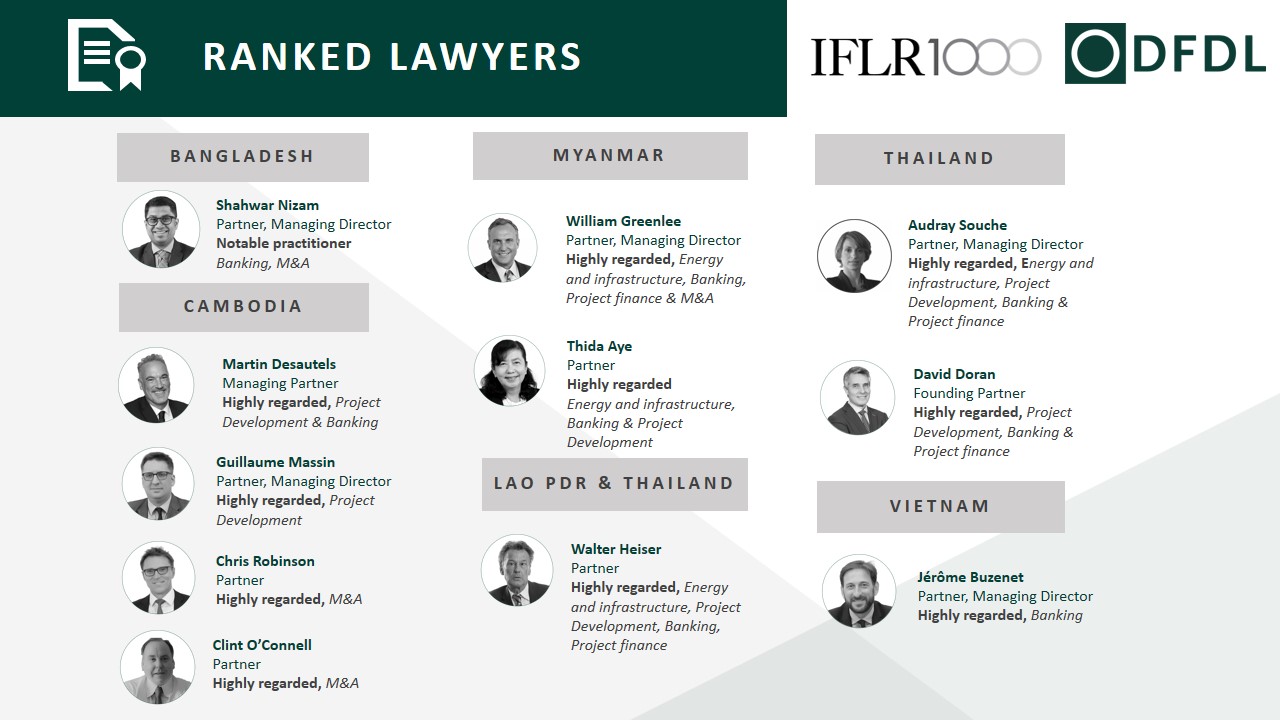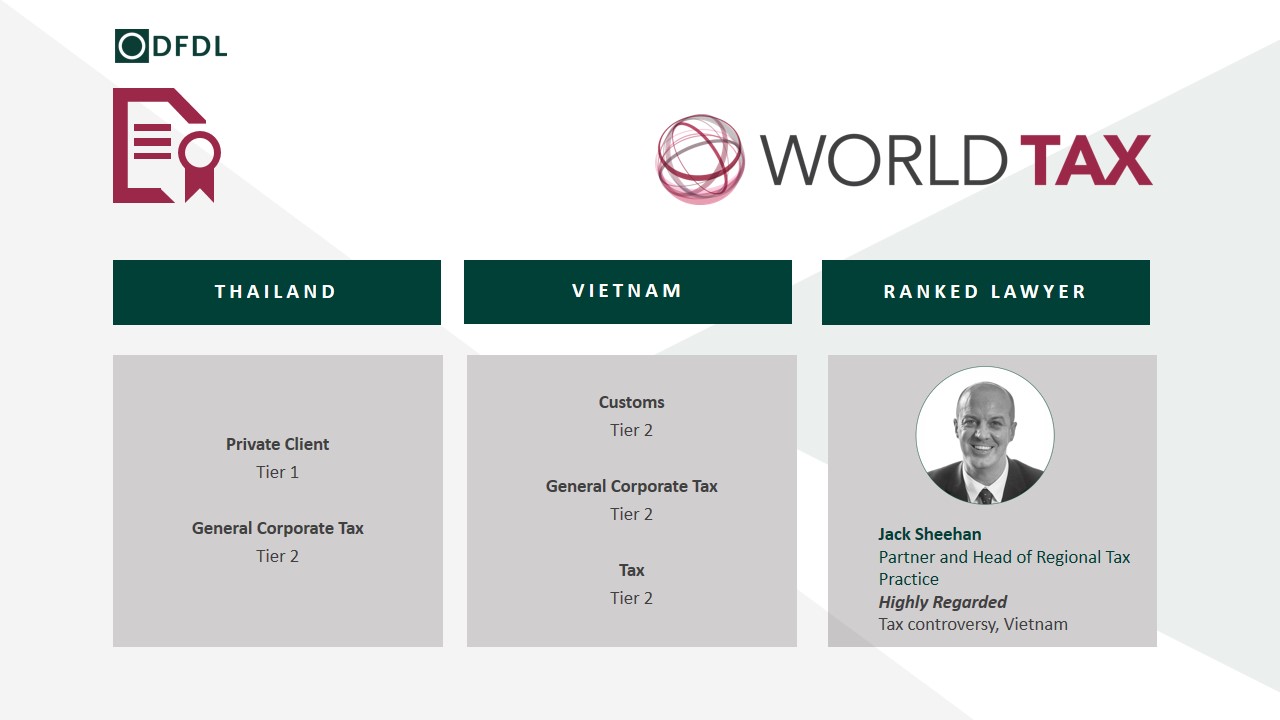 ---
DFDL Contact
DFDL Marketing Communications Team
info@dfdl.com