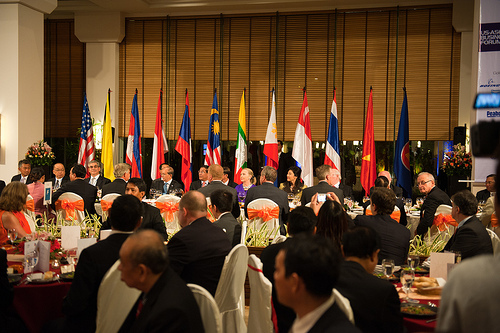 We are pleased to announce that Olivier Kry, Head of the Corporate & Commercial Practice Group, represented DFDL at the much anticipated US-ASEAN Business Forum that took place in Siem Reap last week on 13 July 2012.

Olivier Kry
Head of the Corporate & Commercial Practice Group
The Business Forum convened a gathering of cabinet ministers, senior policymakers and business leaders from the US and ASEAN governments to address the opportunities and challenges that will define the direction of US-ASEAN economic cooperation.
At the Forum, cabinet ministers, policymakers and business leaders crafted recommendations for strengthening ASEAN's connectivity agenda and enhancing ties between the US and ASEAN business communities; discussed the challenges to the development of a locally integrated and globally connected ASEAN Economic Community by 2015; and set out an agenda for public-private sector cooperation.
Key participants included a star-studded cast of U.S. Secretary of State Hillary Clinton, Cambodian Prime Minister Hun Sen, Thai Prime Minister Yingluck Shinawatra, and U.S. Under Secretary of Commerce for International Trade Administration Francisco Sánchez, among others.
As Cambodia is chair of ASEAN this year, DFDL has been fortunate enough to participate in this high profile Forum as well as well as the recent EU-ASEAN Business Summit. We anticipate further ASEAN event-focused participation and will keep you up to date on these developments.