DFDL partner Guillaume Massin along with guest speakers James Hodge, Associate Director of CBRE Cambodia, and Christophe Forsinetti, the Chief Operating Officer of JSM Indochina Services discussed and analyzed the latest trends in Sihanoukville, including the development of its nearby islands, with a thoroughly engaged audience at this well attended breakfast seminar.
---
The face of real estate in Sihanoukville is rapidly changing and has attracted a large number of foreign, in particular Chinese, investors. At this Real Estate & Hospitality Breakfast Talk, you will hear about the latest trends in Sihanoukville as well as the development of its nearby islands.
We will give you a market update and explain how to efficiently structure investments in these developments. We will share our own firsthand experiences of the opportunities and challenges of investing in these projects which are often not clearly covered by laws and regulations.
At this breakfast seminar, our senior panel speakers from CBRE Cambodia, JSM Indochina and DFDL will explore the following:
Real Estate Drivers;
Market Update;
Looking Beyond Sihanoukville;
Land Management Policies on the coast ;
Islands Project Structuring and Acquisition;
Public Private Partnerships and Project Financing;
Industrial Development Policy and SEZs;
Sihanoukville Tourism Investment Opportunity

Targeted Markets,
Products Needed,
Build a Destination,
Connectivity Infrastructure Needs and Challenges.
Agenda:
8.00 am – 8.30 am: Registration
8.30 am – 10.00 am: Seminar
10.00 am – 10.30 am: Q & A Session
This is a must-attend event for anyone who currently has an investment or is contemplating in investing in projects in Sihanoukville.
Date: 30 May 2018
Time: 8.00 am – 10.30 am
Venue: Topaz
162 Preah Norodom Blvd (41),
Phnom Penh
Fees: USD15 per person
*Last date for registration is on 29 May 2018.
Our senior panel speakers include:

James Hodge
Associate Director
CBRE Cambodia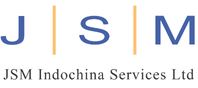 Christophe Forsinetti
Chief Operating Officer
JSM Indochina Services
Guillaume Massin
Partner, Managing Director,
DFDL Cambodia