In light of the severe economic impacts of COVID-19 globally, DFDL has started monitoring legal and regulatory developments that might adversely affect creditor rights or those in the lending business. The attached guide is an-up-to date list of announcements released by national governments and financial authorities in Southeast Asia in response to the ongoing economic disruptions being caused by the COVID-19 global pandemic. This table outlines any moratoria on debt repayments by borrowers or any similar measures restricting creditor rights.
 
Should you wish to understand in more detail the impact of these regulatory responses and how they affect any existing or new offerings of credit, please contact Vinay Ahuja, Kunal Sachdev or Simon Rajan.  
Download the guide and check out the update on your country now:
---
The information provided here is for information purposes only and is not intended to constitute legal advice. Legal advice should be obtained from qualified legal counsel for all specific situations.
Contacts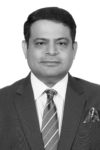 Partner, Head of the India Desk, Head of the Regional Banking and Finance Practice Group & Head of the Indonesia Practice Group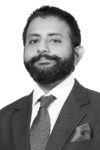 Regional Senior Legal Adviser & Deputy Head of the Regional Banking and Finance Practice Group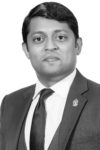 Legal Adviser