Sub-Decree 01 ANKr.BK dated 4 January 2019 ("Sub-Decree") has introduced a new package of tax incentives for those entities in Cambodia looking to list on the Cambodian Stock Exchange (CSX). The 2019 tax incentives provided to listing entities on the CSX are much more comprehensive and concessional then those that were initially offered in 2011, when the CSX first established, and in 2015.
The Sub-Decree reflects the desire of the Cambodian regulators to increase the existing number of listed entities on the CSX.  At the time of writing, there are five listed entities on the Main Board of the CSX, and the Sub-Decree has been introduced to encourage new applicants, particularly SMEs, to list (noting the introduction of a Growth Board specifically for SME listings on the CSX).
We provide a summary of the salient points contained in the Sub-Decree here: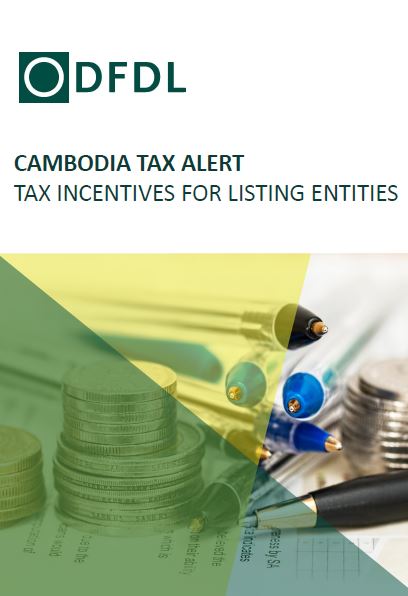 ---
Tax services required to be undertaken by a licensed tax agent in Cambodia are provided by Mekong Tax Services Co., Ltd, a member of DFDL and licensed as a Cambodian tax agent under license number – TA201701018.
The information provided here is for information purposes only and is not intended to constitute legal advice. Legal advice should be obtained from qualified legal counsel for all specific situations.
---
DFDL Contacts

Partner
Head of Cambodia Corporate & Commercial Practice Group
Partner
Head of Cambodia Tax Practice
---