Cambodia has signed a Double Taxation Agreement ("DTA") with Malaysia on the 3rd of September 2019 during the visit of Malaysian Prime Minister Tun Dr Mahathir Mohamad to Phnom Penh.
Under the DTA, double taxation will be avoided in that any tax paid in Cambodia by Malaysian companies in accordance with the DTA will be allowed as a credit against the tax payable in Malaysia on the same income, subject to the provisions of the tax laws of Malaysia. Likewise, for Cambodian companies, the tax paid in Malaysia will be allowed as a deduction from the tax payable on the same income in Cambodia.
Further information on the tax relief provided in the DTA will be provided over the coming days.
 The DTA will come into force after the completion of ratification procedures by both jurisdictions.
The DFDL tax team has a vast and varied depth of experience with regard to the application of tax treaties, and as always, we stand ready to answer any questions that you may have on this and other tax issues of concern.
---
Tax services required to be undertaken by a licensed tax agent in Cambodia are provided by Mekong Tax Services Co., Ltd, a member of DFDL and licensed as a Cambodian tax agent under license number – TA201701018.
The information provided here is for information purposes only and is not intended to constitute legal advice. Legal advice should be obtained from qualified legal counsel for all specific situations.
---
DFDL Contact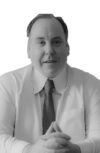 Clint O'Connell
Partner
Head of Cambodia Tax Practice
clint.oconnell@dfdl.com
---