This publication is part of a DFDL series focusing on Corporate Insolvency Regime in consideration of the COVID-19 outbreak in Asia.
DFDL published the previous editions in a series of tailor-made FAQs on restructuring and insolvency matters that businesses and stakeholders need to keep track of in Cambodia, Indonesia, the Lao PDR, Myanmar, the Philippines, Thailand and Vietnam. The series of FAQs is in light of and informed by the unprecedented present global situation brought on by the COVID-19 pandemic and the economic disruption it continues to cause. The rehabilitation of businesses is now a primary concern to help resuscitate ailing sectors of the global economy.
We are now pleased to publish the fourth in our series covering Bangladesh. Like the previous editions, this FAQ volume outlines the key country-specific aspects of restructuring and insolvency that parties need to take into consideration, rules governing foreign participants in such matters and the avenues of legal recourse that are available to affected parties. 
To download this insightful FAQ, please click here: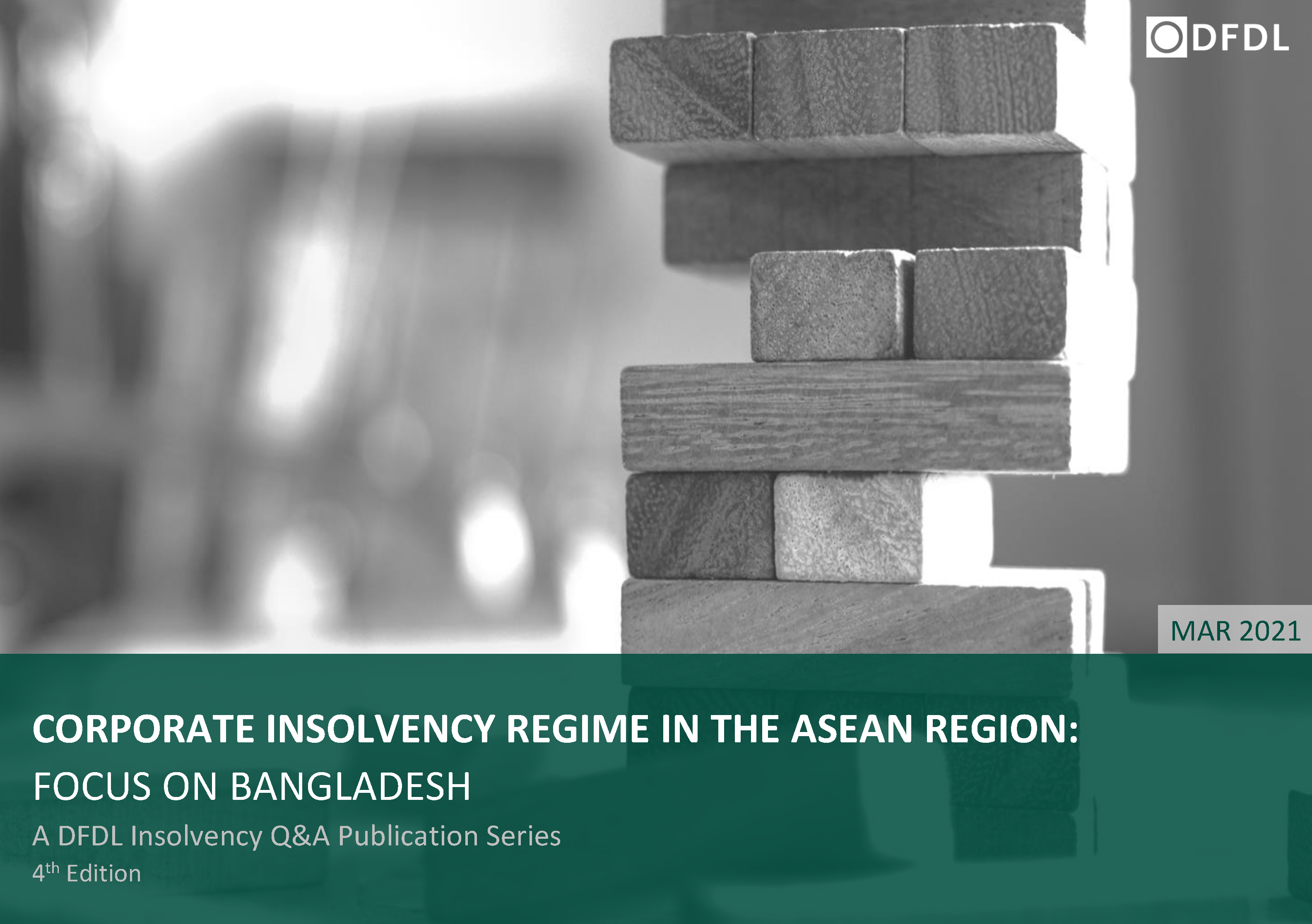 The previous editions of this series can be easily accessible through the links provided below:
We hope that these publications will provide you with a clear understanding of the rescue and rehabilitation possibilities for your business.
As always, DFDL is ready to assist and advise you with these matters should the need arise.
The information provided here is for information purposes only, and is not intended to constitute legal advice. Legal advice should be obtained from qualified legal counsel for all specific situations.
Contacts
Partner & Managing Director, Bangladesh


Abu Naser
Senior Associate, Bangladesh
abu.naser@dfdl.com
Read more about DFDL Restructuring & Insolvency Practice