This publication is part of our series focusing on Corporate Insolvency Regime in consideration of the COVID-19 outbreak in Southeast Asian countries.
Last month, DFDL published the first series (link here) of tailor-made FAQ on restructuring and insolvency regime that businesses and stakeholders need to keep track of in Myanmar, Philippines, and Thailand. The purpose of the FAQ series is based on the present global situation with COVID 19 in the backdrop. Presently, the rehabilitation of businesses is a primary concern to help resuscitate ailing sectors of global economies.
Flowing from the first series, we are now pleased to publish our second series covering Cambodia, Lao PDR and Vietnam. The present volume would re-enforce our understanding that most of the locations where DFDL advises have modern insolvency and restructuring regulations. The prevailing regulations are also being modernized, for instance, the Bankruptcy Law of Lao PDR, which became effective in June 2020 and the Insolvency Law of Myanmar which was enacted in April 2020.  We hope that the FAQ series would give a deeper understanding of the rescue and rehabilitation possibility for your businesses. DFDL would be happy to assist you, should the need arises.
To download this insightful FAQ, please click here: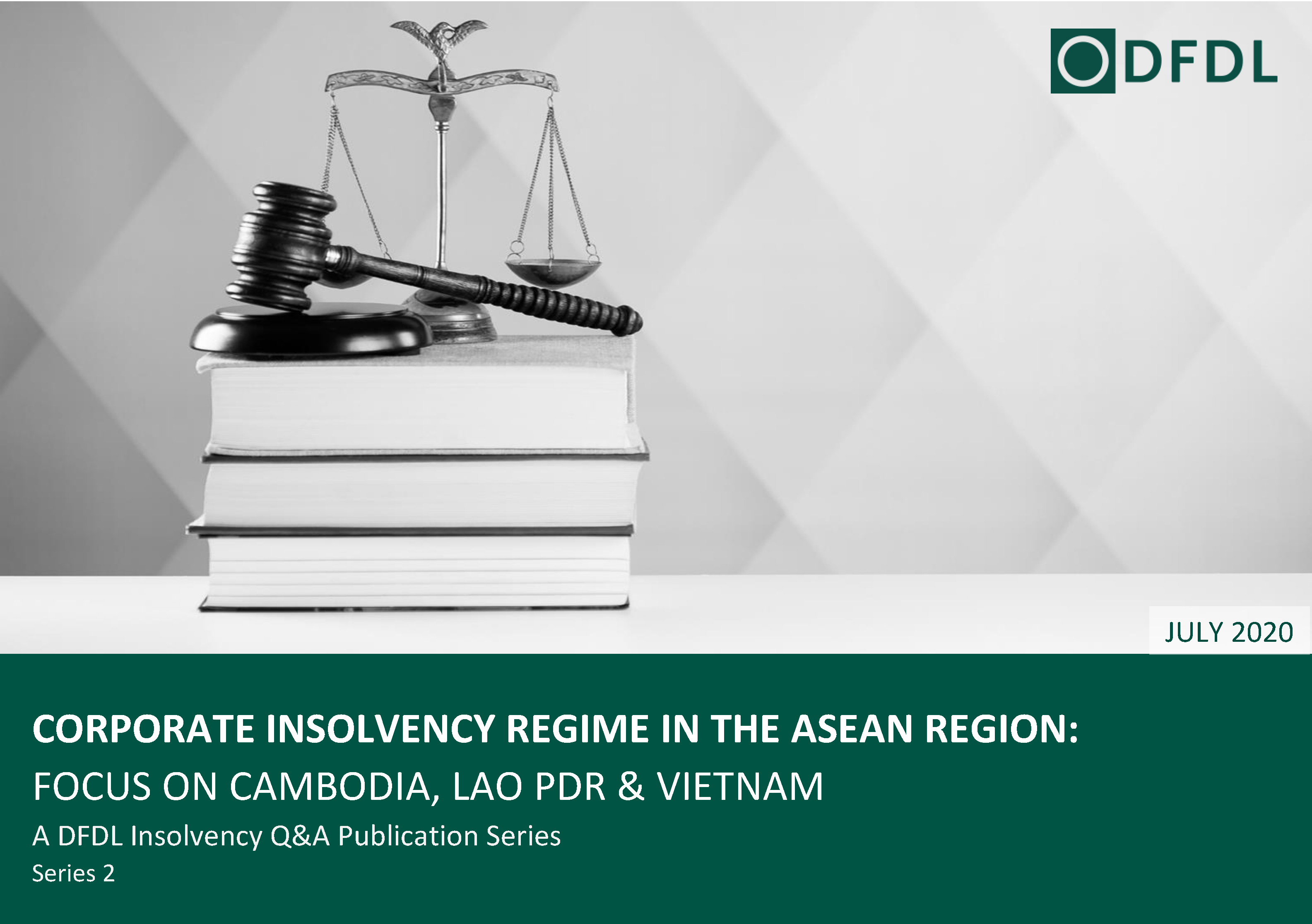 Click here to access the first series focusing on Myanmar, Thailand & the Philippines.
Click here to access the third series focusing on Indonesia.
Click here to access the fourth series focusing on Bangladesh.
The information provided here is for information purposes only, and is not intended to constitute legal advice. Legal advice should be obtained from qualified legal counsel for all specific situations.
---