Asialaw has ranked DFDL in 36 industry sectors and practice areas and ranked 14 legal and tax advisers.
Our practices earned 6 'Outstanding' rankings across the region and the only 'Highly Recommended' firm in Infrastructure in the Lao PDR for 2 years running. Our Thailand office is ranked as 'Outstanding' in Energy for the first time.
We warmly congratulate our offices, advisers, and support staff for their hard work in securing these notable and fitting rankings. DFDL is exceptionally proud and honored to receive these awards and we will continue building upon our reputation as the leading integrated legal and tax firm in the region.
Asialaw's 2022 edition provides law firm recommendations and editorial analysis of key practice areas and industry sectors across 23 jurisdictions from China to Vietnam.
Click here to view the rankings: https://www.asialaw.com/NewsAndAnalysis/asialaw-2022-rankings-now-live/Index/1070.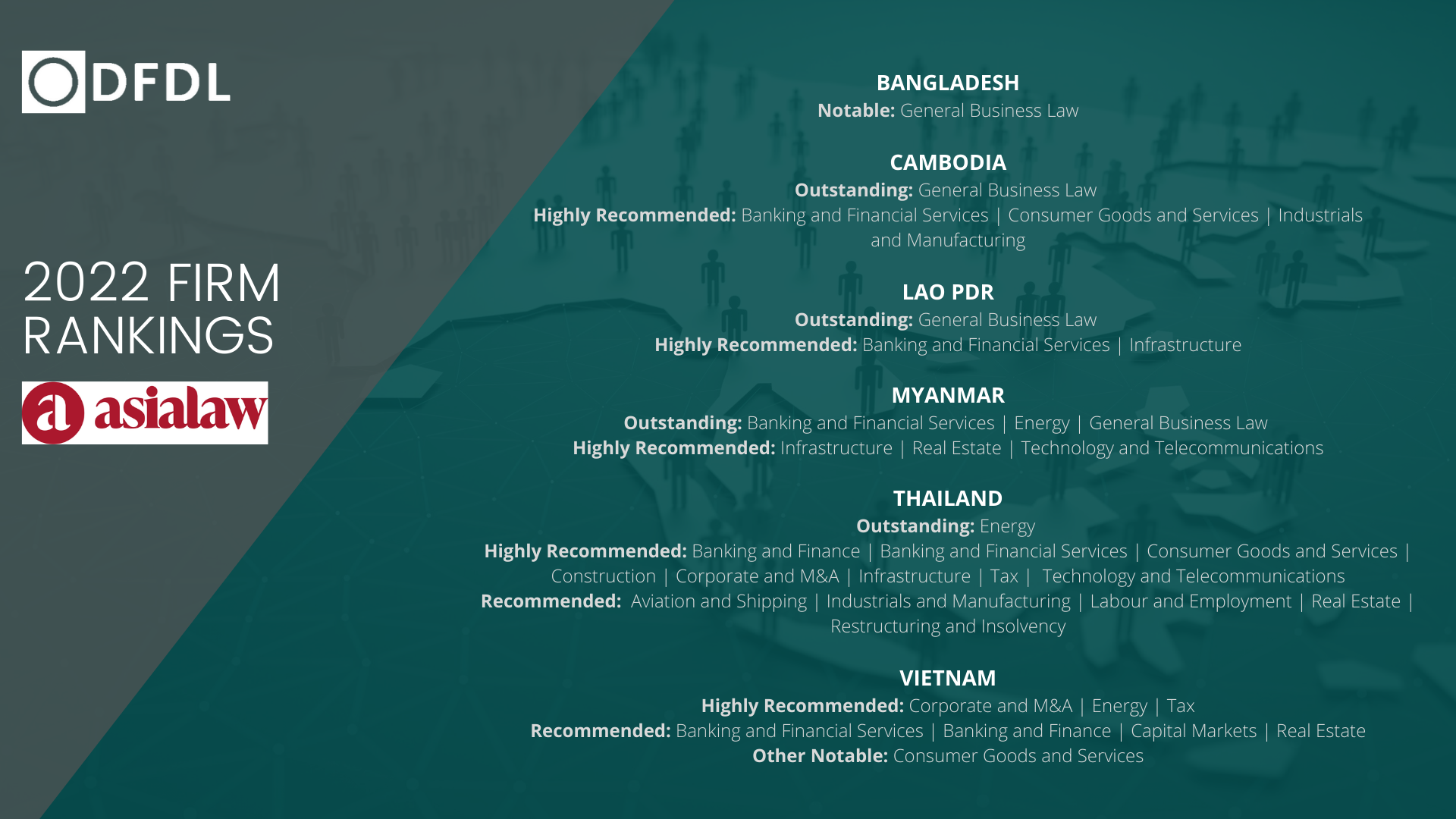 For more information, please contact info@dfdl.com.