DFDL partners with UK Trade & Investment at UK-ASEAN Business Council event in London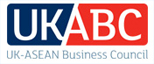 DFDL was named as a partner to UK Trade & Investment ("UKTI") for a joint event held last week in London by the UK-ASEAN Business Council in which Rashed Idrees, Partner; Managing Director, Singapore and Bangladesh, presented on opportunities in Cambodia. Along with Rashed, speakers at the event included Rob Lally, Deputy Head of Asia Strategic Trade, UKTI, HE Hor Nam Bora, Ambassador of Cambodia to the United Kingdom, Denmark, Finland, Ireland, Norway, Sweden, Ethiopia & Permanent Representative of Cambodia to the African Union and Stephen Mitchell, Director of Universal Projects Consultancy, among others.
By way of introduction, the UK-ASEAN Business Council (UKABC) was created out of UKTI's 2011 Strategy 'Britain Open for Business' in November 2011. The underlying purpose of the UKABC is to facilitate a step change in the level of trade between the UK and Southeast Asia, and through this, contributing towards UKTI's ambition to support 50,000 SMEs and increase UK exports to £1 trillion by 2020.