DFDL is tremendously proud to announce that we have won yet another FT Innovative Lawyers  Award for Innovation in Accessing New Markets and Capital in the Asia-Pacific region.
The award is a fantastic achievement for DFDL, and for our Bangladesh unit in particular, Dhaka-based Partner Shahwar Nizam led the team advising CIMB on the Evergreen IPO. For the first time, a company whose main business operations are usually performed in Bangladesh became listed on the Hong Kong stock exchange.
Jerome Buzenet, Partner and Managing Director of DFDL Vietnam, was in Hong Kong and accepted the award on behalf of the Firm.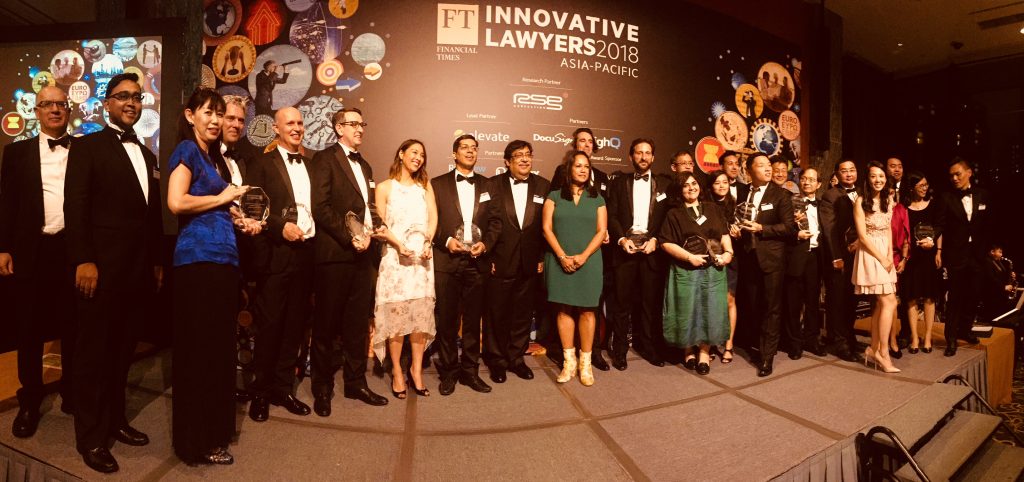 "We are exceptionally proud of this recognition," observed Martin Desautels, DFDL's Managing Partner, drawing attention to the reality that "our Firm is committed to helping our clients respond with innovative solutions to the ever-changing demands of the most-challenging markets in Asia."
DFDL was also commended in two other categories of the FT Innovative Lawyers Rankings; New Business & Service Delivery Models, along with Talent, Strategy, & Changing Behaviors. The firm introduced a regional adviser initiative whereby a lawyer acts as a single point of contact for a client regarding cross-jurisdictional matters, and offered a range of flexible working options to its staff across the ASEAN region, including an option for expat employees to work from their home country for a week within a year.
DFDL has been featured in 10 FT Innovative Lawyers rankings. Click here for the full FT Innovative Lawyers 2018 report.
---
DFDL Contact
Marketing Communications Team
communications@dfdl.com