DFDL Thailand is pleased to sponsor The Green Real Estate!
The Green Real Estate is where forward thinking professionals come to gain the latest market insights from those shaping the future of ASEAN's real estate, with a dedicated mission of encouraging and incentivizing the adoption of healthier, smarter, and more environmentally friendly buildings in Asia.
Green Building Consulting & Engineering has designed a turnkey event where attendees will learn about the economic drivers of green project development, gain technical knowledge on the practical implementation of green buildings, analyze real case studies, find out about the latest building products and make connections with the right partners, all at the one location.
For this event, Audray Souche, Partner; Managing Director, DFDL Thailand along with key industry leaders and prominent experts in their fields will share their insights with the audience from green building market intelligence, existing regulations and financial incentives, green building certification, best design practices, smart technology, and innovative products.
Register now: https://www.dfdl.com/resources/upcoming-events/the-green-real-estate-22-november-2018-bangkok/ 
Find out more: http://property-report.com/detail/-/blogs/meet-the-people-shaping-the-future-of-green-buildings-in-bangkok
---
DFDL Contact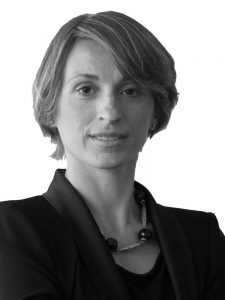 Partner; Managing Director,
DFDL Thailand