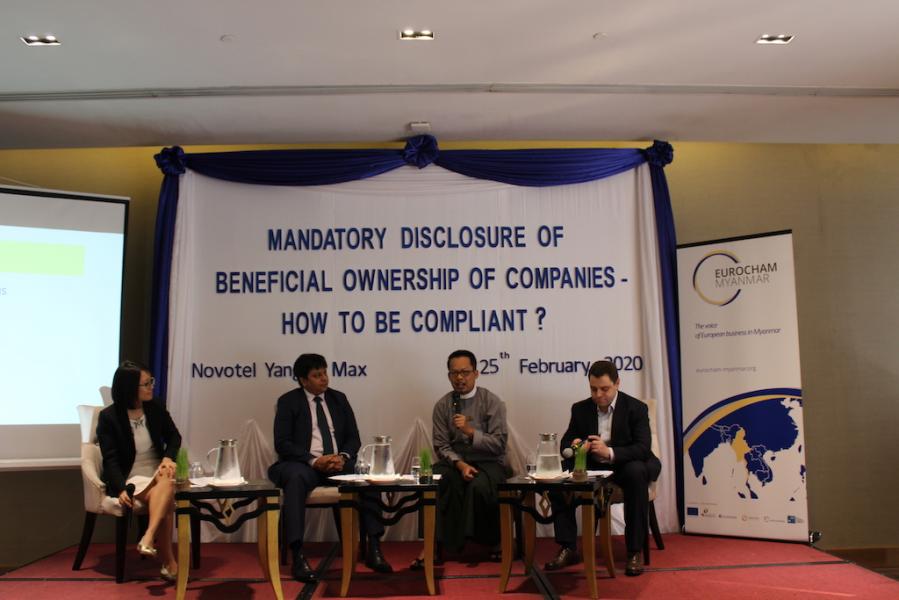 On 25 February 2020, EuroCham Myanmar's Legal and Tax Advocacy Group hosted the breakfast talk: 'Mandatory Disclosure of Beneficial Ownership of Companies, How to be Compliant?' At Novotel Yangon.
The directive mandating the disclosure of beneficial ownership of companies in Myanmar became effective on 1 January 2020, appointing the Directorate of Investment and Company Administration (DICA) as a regulator.
Nishant Choudhary, DFDL Partner, was part of the panel discussion along with other key experts. Together, they presented the rationale and discussed legal requirements under the directive and offered welcome clarity on how to be compliant.
This breakfast talk concluded with an interactive Q&A session. The participants gained valuable knowledge and insights on this new directive.