DFDL Legal & Tax Breakfast
ANNUAL LAO INVESTMENT REVIEW AND UPDATE FOR THAI INVESTORS
Dusit Thani Hotel, Bangkok, Friday, 5 August 2011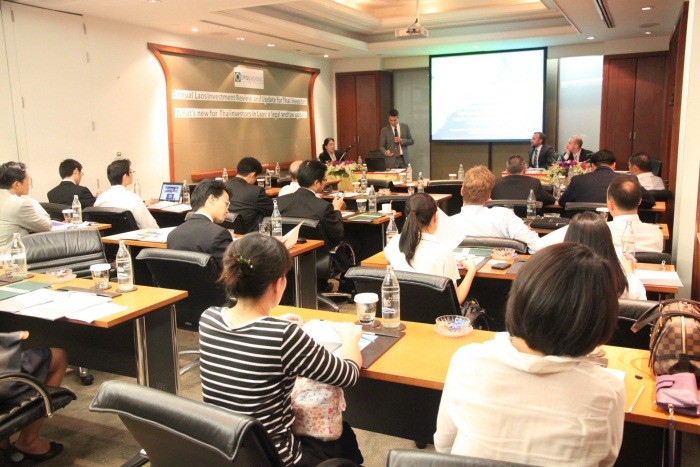 Which one of Thailand's neighbours is a stable economy growing at an average rate of 8% per year? Home to Asia's youngest population, with an average age of just 19 years? Foreign direct investment in 2010 of US$13.6 Billion? Free to do business in Thai Baht or US Dollars?
Answer – Lao PDR
Boasting impressive tax incentives, a fully comprehensive Double Tax Agreement with Thailand and favourable foreign exchange controls, attendees saw why Thai companies are opting to invest into the Lao PDR.
Our legal and tax advisers discussed key considerations for companies wishing to invest into the Lao PDR.