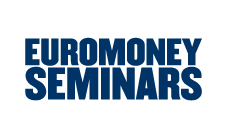 4th Vietnam Power and Energy Summit
18-19 June  2013 – Hanoi
This year's summit comes at a critical time for planning when Vietnam's power authorities are re-capitalizing and the domestic economy is on the bring of an expected shift in foreign investment. The summit will bring together insight from the industry's key stakeholders, including representatives from the government, leading independent developers, investors, and consultants. 
Topics covered all aspects of contemporary power projects in Vietnam, from how to best work with the regulatory environment and transmission line infrastructure, to capitalizing on weather and the latest efficiency-boosting technologies. With regulators setting the stage for market growth and developers showcasing the latest investment opportunities, this event energized the power sector. 
L-Martin Desautels, Managing Partner, gave a presentation entitled "Financing Energy Projects – Is Vietnam different from the rest of ASEAN" discussing the legal and tax investment framework in Vietnam, as well as foreign exchange control. Mr. Desautels also moderated a panel discussion regarding Vietnam's bankability. Panelists included some of the leading figures in project finance and investment in Southeast Asia. 
We are pleased to report that the panel moderated by Mr. Desautels was ranked as a top presentation by event attendees and Mr. Desautels was ranked as a top speaker at the event.
When: 18-19 June 2013
Where: Melia, Hanoi
Cost: $1,999
For more information, please click here.