DFDL & CBRE Cambodia Organizes Seminar in Phnom Penh on the Future of Siem Reap
On 31 October 2019, DFDL along with CBRE Cambodia organized a morning brief on the Future of Siem Reap at the Raintree Phnom Penh, a multi-purpose co-working space in the city.
Siem Reap city is growing and expanding rapidly on its East side and our expert speakers came together to explain the reasons for these developments.
James Hodge, CBRE Cambodia director, opened the event with an update on the market and by presenting current real estate opportunities on offer in Siem Reap province.
Guillaume Massin, DFDL Partner and Cambodia Managing Director, explained how Siem Reap can be a sustainable tourism destination in Cambodia and Southeast Asia.
Rory Hunter, CEO & Co-founder of Song Saa Collective, gave a speech on effective planning concepts for hospitality developments.
The 80 participants gained valuable knowledge and insights on the latest trends, developments and opportunities happening in Siem Reap right now and those soon to come into fruition.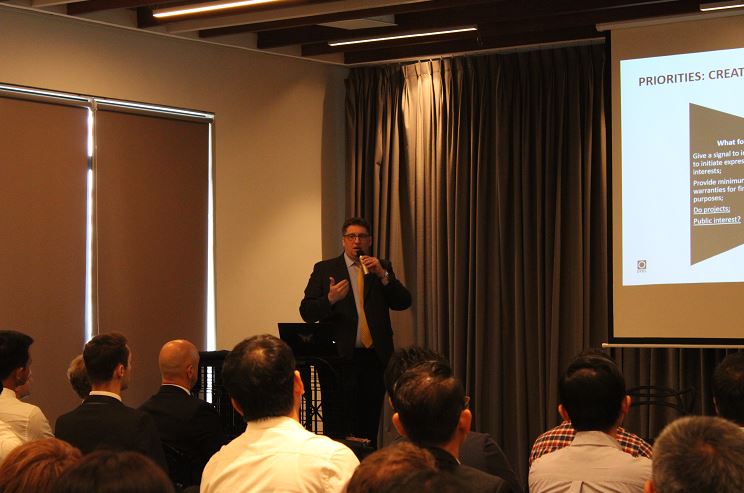 ---