The Standing Committee of the Vietnam National Assembly issued Resolution No. 954/2020/UBTVQH14 on 2 June 2020 which officially approves the increase of allowable deductions for personal income tax. The Resolution will be effective from 1 July 2020 and will be applicable for personal income tax declarations for 2020.
A revision of the declarations for personal income tax to take into account the new allowable deductions for the first 6 months of 2020 will be made in the year end tax finalization.
Details of the new allowable personal income tax deductions include:
The personal deduction will be increased to VND11 million per month (from the current VND9 million per month); and
Dependent deduction will be increased to VND4.4 per month for each qualified dependent (from the current VND3.6 million per month).
Please let us know if you have any questions or would like to discuss any of the above or other tax issues.
The information provided here is for information purposes only, and is not intended to constitute legal advice. Legal advice should be obtained from qualified legal counsel for all specific situations.
---
Contacts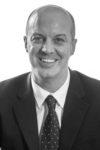 Partner & Head of the Regional Tax Practice 
Tax Director, Vietnam