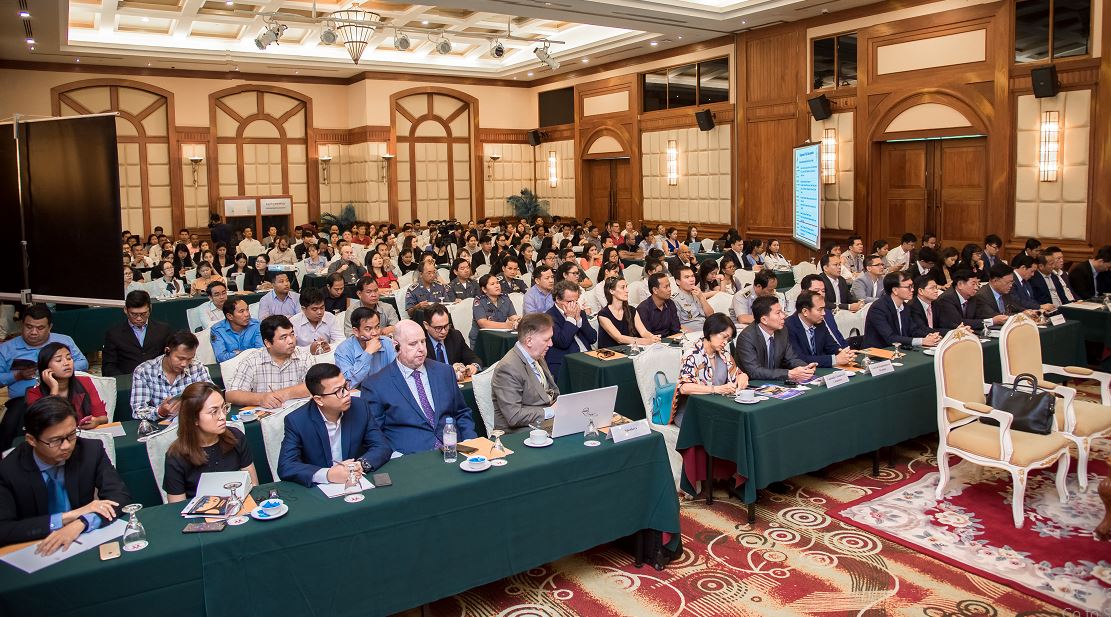 On 7 June 2019, EuroCham Cambodia organized the second edition of the popular Siem Reap Tax Forum. Leading tax professionals in the country along with His Excellency Mr. Kong Vibol, Delegate of the Royal Government in charge as Director-General of the General Department of Taxation and his senior officials discussed Cambodia's tax regulations and important compliance matters for taxpayers for 2019 to an audience of 200 plus attendees.
Through presentations, panel discussions, and several Q&A sessions, those present gained invaluable professional insights along with practical tips on navigating the vagaries and complexities of the Cambodian tax landscape.
DFDL Partner and Cambodia Head of Tax, Clint O'Connell, discussed recent tax changes and served as the moderator of the panel discussing the new VAT online system.
This was a unique opportunity to meet the leading tax experts in the country and hear direct, practical answers and guidance from the General Department of Taxation who streamed the event live via their Facebook page.
---
DFDL Contact
Partner & Head of Cambodia Tax Practice
DFDL Cambodia
---