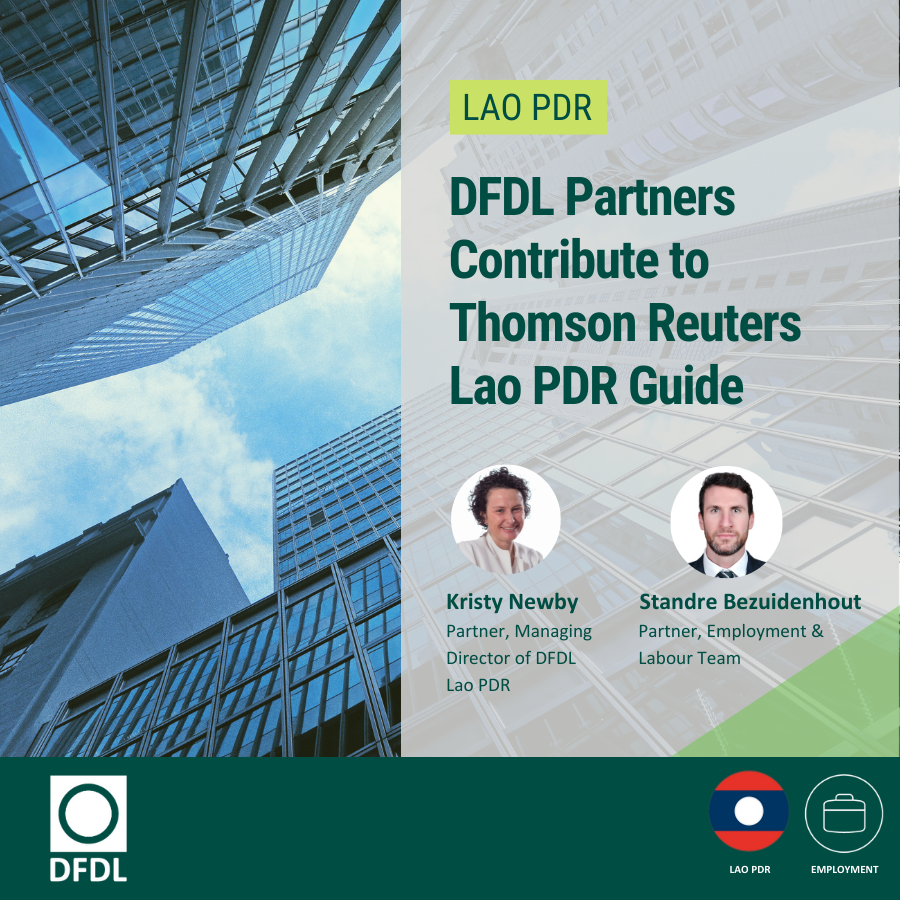 The DFDL team is pleased to report that Kristy Newby (Partner and Managing Director of DFDL Lao PDR), and Standre Bezuidenhout (Partner, Employment & Labour Team) have contributed their experience and insight to a high-level report issued by Thomson Reuters, the multinational media conglomerate.
The local expertise of Kristy and Standre was featured in "Employment and Employee Benefits in Laos," which was Reuters' executive overview of the key practical issues on employment in the Lao PDR. This article was originally featured in Thomson Reuters Practical Law 2022.
Click here to view the Lao PDR guide by Thomson Reuters.