On 10 April 2019, Nishant Choudhary, DFDL Myanmar Deputy Managing Director, received the award of top 40 EU India Young Business Leader by Europe India Centre for Business & Industry (EICBI)  at the Europe India Business Leaders Conference 2019 held at the European Parliament in Brussels by Hon Caroline Nagtegaal, who is the Member of European Parliament – Netherlands & Vice Chair- European Parliament delegation for relations with India.
This EuIndia40 list features young entrepreneurs, policy leaders, thought leaders, business executives, trade body leaders, all under the age of 40, who are set to play an important part in shaping European Union – India trade relations over the next few decades. The leaders from this EuIndia40 list are drawn from a range of different sectors and comprising 16 different nationalities.
Please join us in congratulating Nishant on this noteworthy accolade.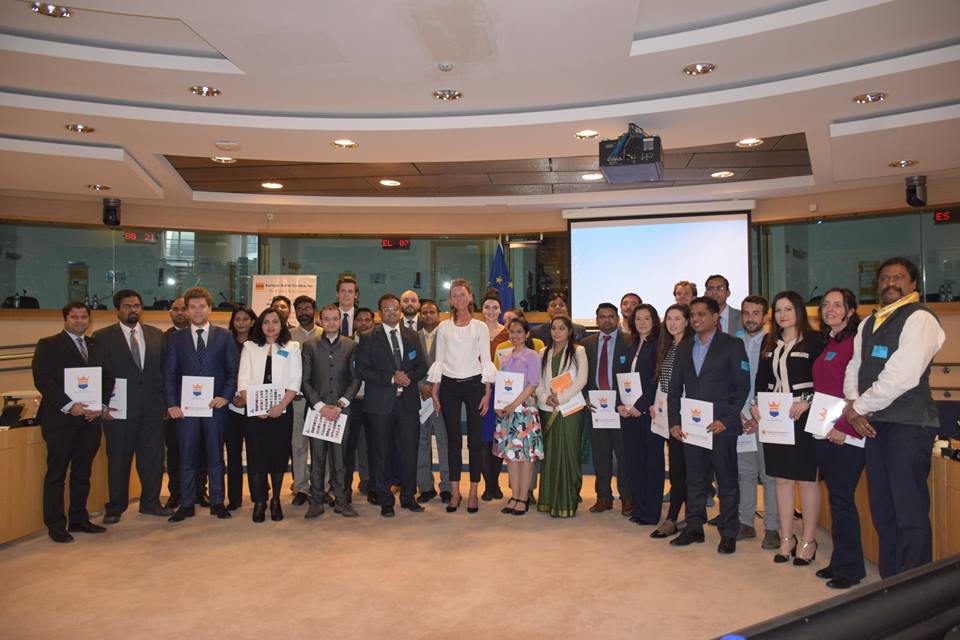 ---
DFDL Contact

Deputy Managing Director,
Head of Banking & Finance Practice
DFDL Myanmar