VIDEO: "Doing Business in Cambodia: a Legal and Regulatory Overview"
Rashed Idrees, Partner; Singapore, Bangladesh Managing Director – 
Exclusive event with HE Hor Nam Bora, Cambodian Ambassador to the United Kingdom; the British Government represented by the UKTI and UK ABC and others.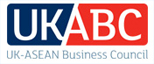 We are extremely pleased to present a video version of Rashed Idrees' talk regarding the legal and regulatory environment in Cambodia at an event held in London last month by the UK-ASEAN Business Council (UKABC) in conjunction with UK Trade & Investment (UKTI). 
To view the video, please click here.
DFDL had the special honor of being invited to speak at this event in recognition of our unique presence and experience in Cambodia and the ASEAN region overall. (DFDL is ranked Tier 1 for General Business Law in Cambodia as well as Myanmar and Lao PDR by several leading legal directories and was named Emerging Markets Law Firm of the Year by Asian Legal Business for its presence in the ASEAN region).
HE Hor Nam Bora, Ambassador of Cambodia to the United Kingdom, Denmark, Finland, Ireland, Norway, Sweden, Ethiopia and Permanent Representative of Cambodia to the African Union gave the keynote address and offered DFDL a warm endorsement.
Rob Lally of the UKTI and Stephen Mitchell, Director of Universal Projects Consultancy, also spoke at the event, and each enthusiastically endorsed DFDL and our Cambodia legal and tax expertise.
More than 50 people attended this event, and 95% of delegates reported being satisfied or very satisfied with the event, praising the blend of economics and statistics, legal frameworks, and cultural elements of doing business in Cambodia.
The UKABC was created out of UKTI's 2011 Strategy 'Britain Open for Business' in November 2011. The underlying purpose of the UKABC is to promote trade between the UK and Southeast Asia, and by doing so contribute to UKTI's ambition to support 50,000 SMEs and to increase UK exports to £1 trillion by 2020.
DFDL is excited to begin providing video content for clients and other interested parties. We expect to begin producing more video content of our presentations and seminars in the near future.
In Cambodia, DFDL established its office in Phnom Penh in January 1995 and is licensed as an investment company by the Council for the Development of Cambodia. Under this license, we are permitted to provide legal, tax and investment advisory services of an international nature. As for advice in respect of Cambodian law matters we refer our clients to, and work in commercial collaboration with, a network of 5 relationship Cambodian law firms.
For the event agenda, please click here.
For a copy of Mr. Idrees' presentation, please click here.