For the aviation sector, the first half of 2020 has sadly been defined by the many challenges brought on by the coronavirus pandemic, resulting in operational and economic disruption across the globe. Now six months in, the industry is taking stock, adapting strategies and mapping out future plans for business post COVID-19.
Aviation's emergence from this crisis will need to involve practical measures, including insolvency proceedings, the re-negotiation of aircraft leases, corporate triage to determine what aspects of an aviation business can be saved and how investors can recover their interests to the fullest possible extent.
To these ends, DFDL has prepared a country-specific Q&As series on insolvency issues affecting the aviation industry throughout Southeast Asia. The first edition will focus on Cambodia and its legal framework governing insolvency and other issues directly related to the aviation industry. It details the various rules and regulations on de-registration, arbitration, secured and unsecured creditors' rights and aircraft repossession that stakeholders need to be aware of before deciding on their respective courses of action.
To download this insightful Q&As, please click here: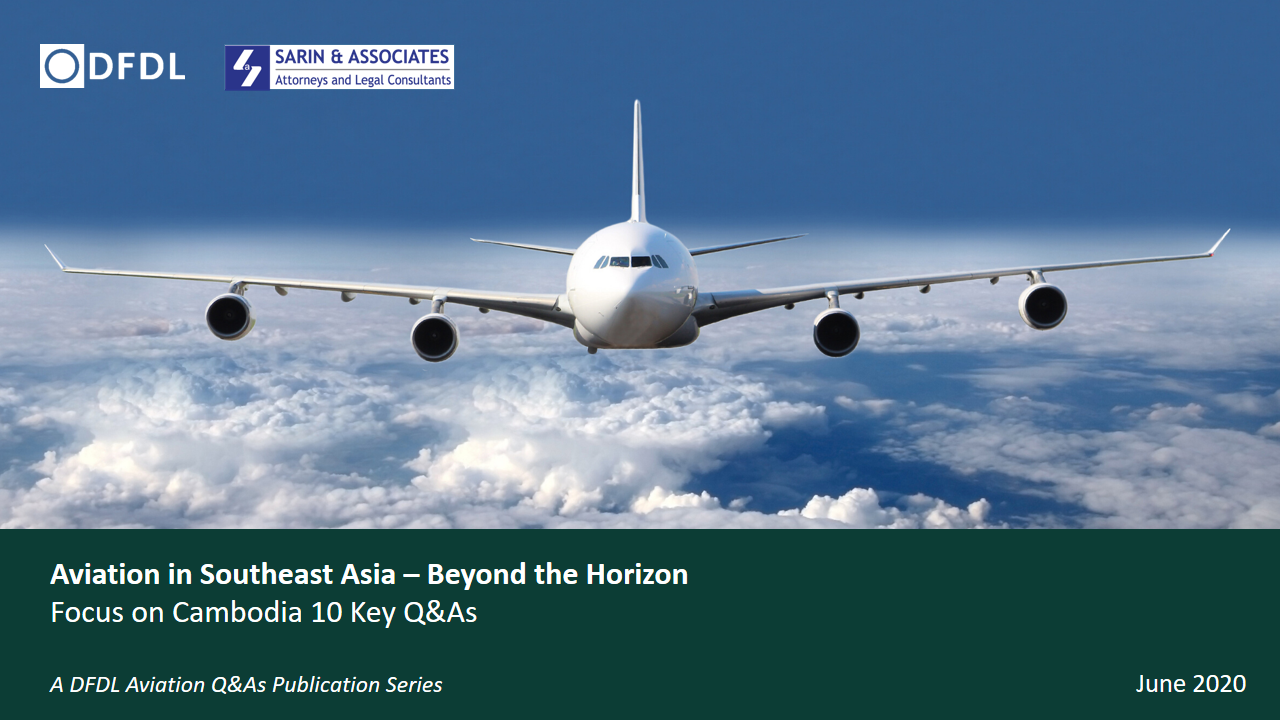 If you missed the second (Myanmar focused) and third (Bangladesh focused) parts in this 'Aviation in Southeast Asia – Beyond the Horizon' series, please click here for Myanmar and here for Bangladesh.
The information provided here is for information purposes only, and is not intended to constitute legal advice. Legal advice should be obtained from qualified legal counsel for all specific situations.
---
Key Contacts

Managing Partner
Senior Consultant