In efforts to support Thailand's aims to be a regional and global hub for international business centers, the Board of Investment of Thailand (BOI) has announced a new International Business Center (IBC) initiative. This was ushered in by Regulation No.  Sor. 6/2561 and brought an end to the previous International Headquarters (IHQ) and International Trade Center (ITC) schemes on 11 December 2018. The BOI grants certain incentives for IBCs and lays down the criteria and conditions for IBCs, as detailed below.
A. BOI Incentives
Investors in the IBC category receiving incentives from the BOI will be granted "B1 privileges":
Import duty exemptions on equipment used for research, development and training;
Permits for skilled foreign workers and experts to work in investment promoted activities;
Permits to own land; and
Permits to send or remit funds abroad in foreign currency.
B. BOI Criteria and Conditions
 
(1) The promoted entity must provide services to affiliates engaging in the following business activities:
 
     (1.1) Organizational administration and management, business planning and business coordination;
     (1.2) Procurement of raw materials and parts;
     (1.3) Research and development;
     (1.4) Technical support;
     (1.5) Marketing and sales promotion;
     (1.6) Human resources and training;
     (1.7) Financial advisory;
     (1.8) Economic and investment strategic analysis;
     (1.9) Credit management and control;
     (1.10) Treasury center;
     (1.11) International trade activities; and
     (1.12) Other services as announced by the Revenue Department.
 
(2) The promoted entity must have registered capital of at least THB 10 million;
(3) The promoted entity  must permanently hire at least 10 knowledgeable and skilled staff members for the IBC. This excluded credit management and control activities where only at least 5 similarly competent employees must be permanently employed;
(4) For international trade activities, the promoted entity must engage in at least one of the activities listed  from (1.1) to (1.10) above;
(5) Duty exemptions on raw and essential materials imported for manufacturing and export are not granted; and
(6) The promoted entity is not eligible for merit-based privileges.
 
Applications for IHQs and ITCs will no longer be accepted by the BOI as of 11 December 2018. From now on, investors may only apply for the IBC initiative subject to meeting the relevant criteria and conditions.
 
Most of the eligible business activities under IBC regulations are mostly similar to those of IHQs. However, certain activities formerly permitted under the IHQ scheme are now excluded i.e. business advisory services, financial management, marketing, accounting systems. Nonetheless, international trade activities are allowed for IBCs which largely reflect the former ITC activities. We recommend consulting with the BOI office for more details and clarifications before submitting an IBC application.   
 
Remarks: The official law governing IBCs under the TRD has yet to be issued although this is expected in the near future. Stay tuned for more alerts in the weeks ahead where we will update you with any new developments. 
---
DFDL Contacts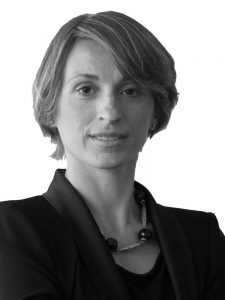 Partner; Managing Director,
DFDL Thailand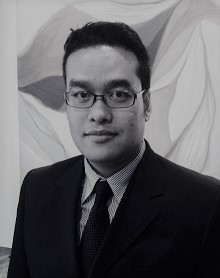 Senior Legal Adviser
DFDL Thailand
---
The information provided here is for information purposes only, and is not intended to constitute legal advice. Legal advice should be obtained from qualified legal counsel for all specific situations.
---